Product Description
Unfortunately due to increasing production costs and other much cheaper camera units now available we have discontinued this system.
Before purchasing another system from elsewhere, please do some research first as we have seen and hear of many really terrible units available.
Unlike any other camera set-ups you may come across, ours is extremely high quality and fully tried and tested by ourselves (UK's only bait boat Specialists) as well as fully constructed in our work shop/store in West Sussex.
The camera alone we use in this package retails in some stores for £230.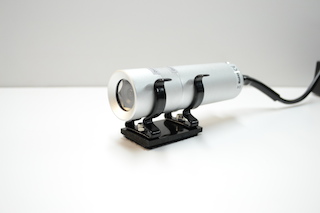 Features:
*Image produced on monitor as good as DVD quality
*Wireless range 100% to around 180+ yards (True 180 yards) after 180 yards the picture will slowly start to get slight interference. You can still use this unit to well over 200 yards.
*Easy set-up, simply plug in and start viewing (After batteries have been charged)
*Able to view depths of up to 15 feet depending on water clarity and sun light
*Digital signal on 5.8ghz meaning you should not suffer from any interference from other Bait Boat remotes or radio signals
*100% Live Video feed from your boat to your Monitor on the bank side
Product Information: We're the original Bait Boat camera company who over some years sold many portable camera systems for use with most bait boats. Around 2013 the usual Lawmate Technology ended production of their wireless systems that we used. However the camera is back! And better than before. A completely waterproof (camera) and extremely high quality, complete wireless system that will suit your carp fishing needs when using a bait boat in those clear waters.
Being able to mount this camera to the side of your boat (below water line) enables you to view under your boat. Please note your only able to view in clear waters. If yourself can't see in to the water then no cameras can. This device is great for finding those clear spots in the weed thus placing your rig in the perfect position. However, you may find you want to mount the camera on top of your boat. This will then enable you to view exactly how close you are heading to those reeds, lilies, bushes, island or the other bank side at distance. The wireless range of this system in the air is rated to around one kilometre however, signal is strongly shortened on water hence working perfectly to around 180 yards and then the signal quality will start to get weaker but not cut out. From the two images below you'll see just how clear the video feed appears on your monitor: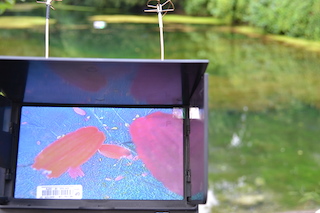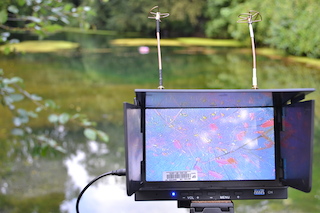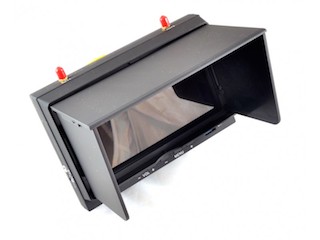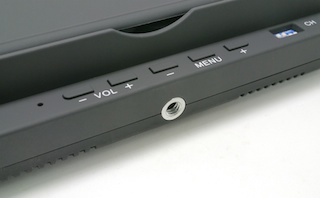 <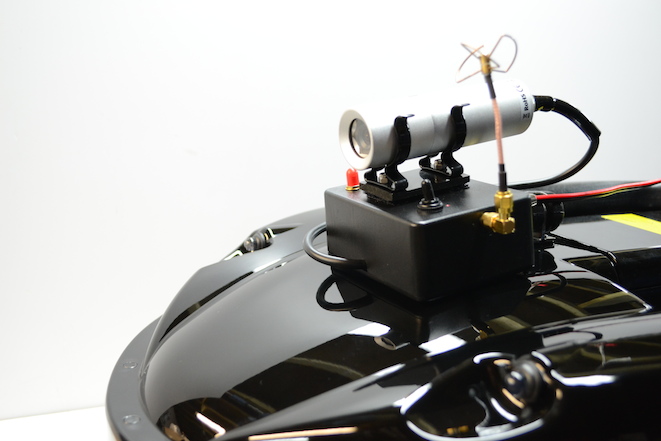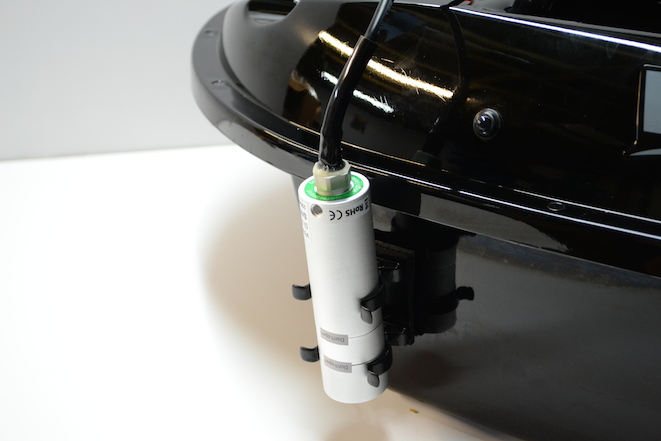 What do you receive? 1 x Colour Camera / Transmitter box with power leads + Camera Mount 1 x Monitor / Receiver unit + power leads, Lead Acid Battery & Charger 1 x Tripod (High Quality) 3 x High Gain Antennas 1 x Rigged Flight Case to store monitor, Battery, Camera and charger safely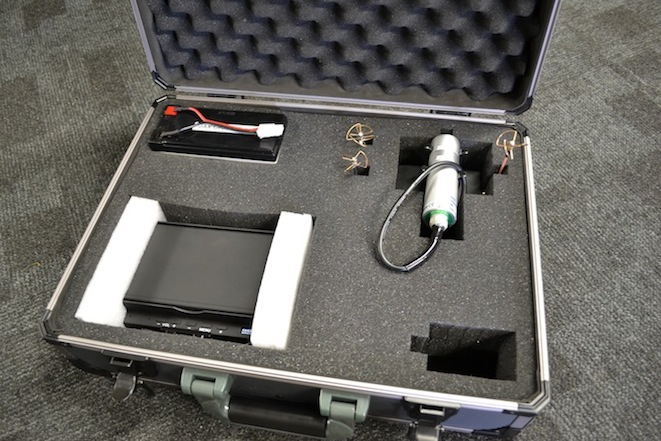 This portable camera kit is compatible with most microcat, lakestars, waverunner and Spyder boats. Either of the leads below plugs direct from transmitter box to the rear power socket on your boat, easy. If you own an Anatec, please get in touch as we would need to add a 12 volt power source to your boat with an added small 12 volt 1.2amp battery. This can be done at a cost of around £49.99 (we will cover postage costs)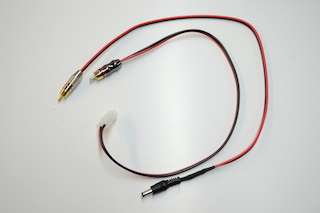 Below a quick basic video showing this unit in use. Note that there was no direct sunlight on the water at that time so if using on a bright and sunny day the image would be even better.
Please Note: Depending on how busy we are there maybe a 2-4 day wait for us to fully construct this kit.
If you own an Anatec Catamaran ideally your boat needs to be back here for us to install unless your quite handy with a drill. Please get in touch.