Product Description
Lowrance Elite 5x HDI (not sold individually) Only Available on the Anatec Catamaran.
Its here! Lowrance Elite X5 with Downscan Imaging.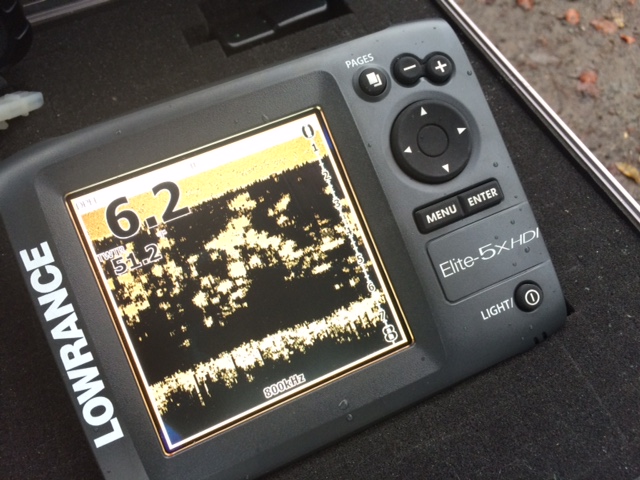 The only boat we feel comfortable fitting this X5 to is the Anatec Catamaran.
Picture below the transducer mounted on the boat. The X5 transducer is now slightly larger than the one pictured. This is securely bolted in place.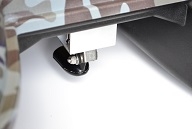 Please note that side imaging (where viewing of a lake bed looking down) is not available.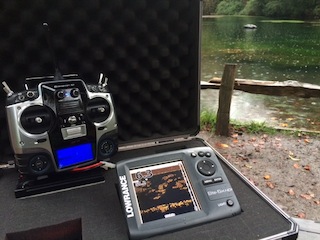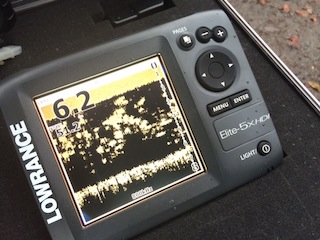 So how does this work on a Bait-Boat? The HDI Transducer (fish finder sensor) is mounted externally on the bait boat and is connected to a PCB circuit board kept in side a small plastic box in side the boat.
This very clever board (powered from a small 12volt batter then sends data wirelessly from a short aerial to the bank side up to 500 metres away. You then can fully operate this clever device on the bank side.
Due to warranty reasons WE WILL NOT sell any of these boards for customers to install themselves neither can we use a customers screen.
FEATURES:
Massive Depth Range of up to 1000 feet.
Wireless operating range over 500 metres.
All-NEW 5-inch fish-finder now with Hybrid Dual Imaging™ that combines Broadband Sounder™ with Downscan Imaging™ technology.
Lowrance-exclusive, high-resolution, 5-inch colour display Hybrid Dual Imaging™ (HDI) – Broadband Sounder plus exclusive DownScan Imaging™ -- The two award-winning technologies combined to provide the best possible view beneath your boat.
Shows you over ten times more detail than many other fish/feature finders for Bait Boats DownScan Overlay™ technology overlays DownScan Imaging onto Broadband Sounder Advanced Signal Processing (ASP) reduces the need to manually adjust settings to see fish, structure and bottom detail more clearly. DownScan Imaging™
New, brighter LED backlighting Exclusive TrackBack™ feature Easy-to-use menu page and menu controls Just check out YouTube videos for the ''Lowrance Elite X5 HDI''
We found because the signal is now wireless you loose around 20% clarity compared to how it would be on a normal boat however, we believe if your fishing lakes with many underwater structures like sunken trees etc...This X5 is the best unit available.
Once order is placed there maybe between a 2-4 working day wait for this unit to be fully installed, lake tested and ready for sending or collection. Same as every echo sounder we fit, every item is fully lake tested.