Product Description
Bait Boat bags don't get better than this.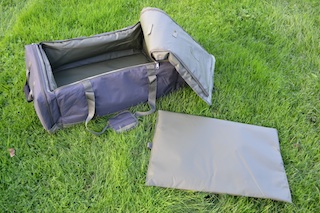 Here we have a very top quality padded Bait Boat bag which fits all the Viper MK2, MK3 and Legacy Bait Boats. Will also fit many other Bait Boats.
There is also room for some movement if your boat is larger. Custom made by our sister company Spyder/Bivvies.com
Approx. an inch thick padding all round foam with heavy duty zips, handle and side handles plus Removable mat to place your boat on to, great for protecting.
Side pockets at each end of bag for your handset and many sets of batteries, chargers etc... Great item for your Bait Boat.
Please note this bag is slightly wider than your viper by around 5cm on each side.
DIMENSIONS: L68 x W48 x H29cm