Product Description
5.8ghz Digital radio gear meaning less likely to suffer from interference from other boat users on the same water.
Improved main power switch, toggle instead of rocker.
Up to 1.2 kilo bait capacity hopper.
Rear line clip.
Clip your swivel/hook to the rear of your boat . You may still place your rig in side the hopper if you wish.
LED Lights all round controllable from your remote handset.
2+ Hour running time on one fully charged boat battery.
Light weight and fairly nippy in the water.
This Waverunner Atom has a unique magnetic hopper drop system meaning unlike some other boats with a catch, there is no catch to get caught so you can be sure that every time you flick the hopper drop switch on your remote the door will release. The Atom also features a rear line dropper. Now this doesn't have to be used as you can simply put your rig up in side your hopper if you wish however, if you wanted to drop your rig slightly away from your main bait you can. This is a little tip when trying to catch those biggies!
A cracking little boat in which you will receive 12 months UK warranty
You will receive:
Spare boat battery worth £29.99 (Free & only from us)
5 Watt Solar Panel worth over £40
4 x AA rechargeable batteries for controller
Handset and battery chargers
Manual, warranty all ready to go...
12 months UK Warranty
Additional extra battery £29.99.
Fancy adding a fish/feature finder?
Toslon TF520 (Digital) add £645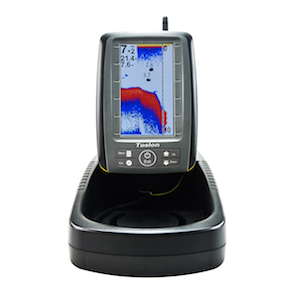 Now Available The Toslon TF640 GPS Add £849.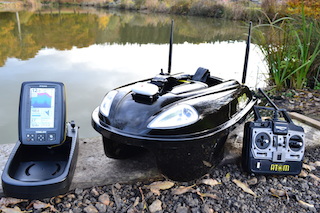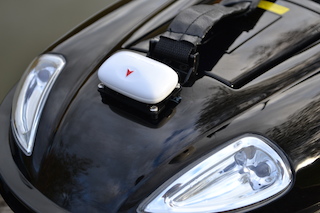 For more information on each feature finder please see the 'Fish Finder' section on this web site for more details.
All of the above units are fitted to order and may take up to three working days to be fitted and dispatched to you in perfect working order.
If you want to purchase these online just simply add them to your basket along with your chosen boat and we'll automatically install them for you.